Screen est un logiciel permettant de créer, côté serveur, des terminaux persistants et pouvant être partagés entre plusieurs utilisateurs. Je l'utilise surtout pour permettre à un programme de continuer à être exécuté même si je ferme la console de mon côté (tous les logiciels ne proposent pas d'agir comme un service comme, par exemple, nginx).
Cas pratique : un téléchargement qui s'éternise avec wget. Impossible de quitter la session SSH sans kill le processus. Screen permet de quitter la session tout en laissant wget continuer à télécharger sans interruption.
Un autre exemple ? Ouvrir une session chez soi, sur son ordinateur de bureau, partir et s'y reconnecter à partir d'un autre ordinateur, au travail ou chez un ami par exemple. Screen le permet. Et mieux encore : les affichages seront synchronisés, les actions partagées (si d'un côté on entre des commandes, nous les verrons s'afficher progressivement à tous les terminaux connectés).
Installer screen
Debian / Ubuntu (apt-get) :
Les autres systèmes de packages comme yum doivent avoir la même chose (à tout hasard : yum install screen ?). L'installation ne nécessite aucune manipulation particulière.
Commandes de base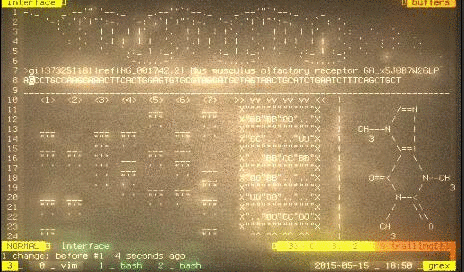 [Source](http://biotician.tumblr.com/post/119062232604/science-fiction-unfortunately-there-isnt-yet-a)
Ouvrir un nouveau screen : screen -S <nom du screen> : screen -S test. Ouvrira un screen avec comme nom "test". Donner un nom est plutôt pratique pour s'y retrouver.

Ouvrir un screen sans s'y attacher : screen -dmS <nom du screen> : screen -dmS test. Ouvrir un screen avec comme nom "test". Notre console ne s'y connectera pas.

S'attacher à un screen : screen -r <nom du screen> : screen -r test. Notre console réouvrira le screen dans l'état dans lequel nous l'avions laissé.

Lister les screens ouverts : screen -ls  ou  screen -list Deux affichages possibles :
1




2




3




4




5




6




7




8




9




10




lyyn@mayako:~
There are screens on:
        22732.test2     (24/06/2015 16:33:59)   (Detached)
        22729.test1     (24/06/2015 16:33:57)   (Detached)
        22726.test      (24/06/2015 16:33:56)   (Detached)
        22641.test      (24/06/2015 16:28:25)   (Detached)
4 Sockets in /var/run/screen/S-root.

lyyn@mayako:~# screen -ls
No Sockets found in /var/run/screen/S-root.

Petite note : deux screen portent le même titre ici. Pour se rattacher à l'un d'entre-eux, il faudra entrer son pid (le numéro devant le titre). Avec, ou sans le titre, ça c'est facultatif.
Les signaux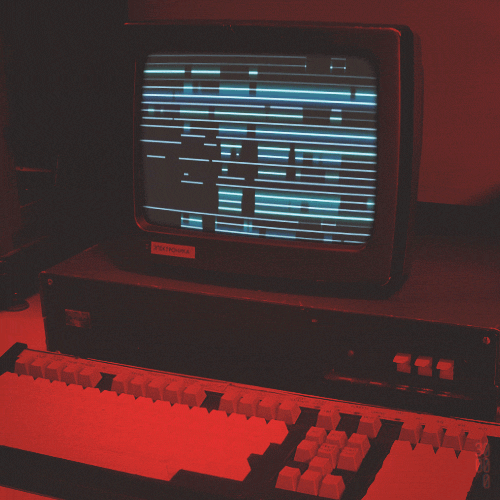 [Source](http://30000fps.com/post/116681122293)
Ils permettent d'agir au sein d'une session de screen. Pour lancer un signal, il y a deux étapes : envoyer une combinaison de touches qui annonce le signal, ensuite la touche correspondant à ce signal.
Annoncer le signal : Ctrl+A Le screen interprétera la prochaine pression d'une touche différemment. (Ce ne sera plus un simple envoi de caractère)

Se détacher d'un screen (sans le fermer) : Ctrl+A + D

Enregistrer la sortie dans un log : Ctrl+A + H Créera un fichier dans le répertoire courant et y enregistrera toutes les sorties de la console. Pour fermer le fichier, il faut renvoyer une nouvelle fois le même signal.

Accéder à la liste des signaux disponibles : Ctrl+A + ?
Remarque
Pour aller plus loin, j'ai mis ci-dessous les sorties de l'aide rapide de screen ainsi que la liste des signaux. Sinon, petit truc pratique : tuer tous les screens -détachés- en une commande.
1
2
3
4
5
6
7
8
9
10
11
12
13
14
15
16
17
18
19
20
21
22
23
24
25
26
27
28
29
30
31
32
33
34
35
36
37
38
39
40
41


screen -h
=========

lyyn@mayako:~# screen -h
Use: screen [-opts] [cmd [args]]
 or: screen -r [host.tty]

Options:
-4            Resolve hostnames only to IPv4 addresses.
-6            Resolve hostnames only to IPv6 addresses.
-a            Force all capabilities into each window's termcap.
-A -[r|R]     Adapt all windows to the new display width & height.
-c file       Read configuration file instead of '.screenrc'.
-d (-r)       Detach the elsewhere running screen (and reattach here).
-dmS name     Start as daemon: Screen session in detached mode.
-D (-r)       Detach and logout remote (and reattach here).
-D -RR        Do whatever is needed to get a screen session.
-e xy         Change command characters.
-f            Flow control on, -fn = off, -fa = auto.
-h lines      Set the size of the scrollback history buffer.
-i            Interrupt output sooner when flow control is on.
-l            Login mode on (update /var/run/utmp), -ln = off.
-ls [match]   or
-list         Do nothing, just list our SockDir [on possible matches].
-L            Turn on output logging.
-m            ignore $STY variable, do create a new screen session.
-O            Choose optimal output rather than exact vt100 emulation.
-p window     Preselect the named window if it exists.
-q            Quiet startup. Exits with non-zero return code if unsuccessful.
-Q            Commands will send the response to the stdout of the querying process.
-r [session]  Reattach to a detached screen process.
-R            Reattach if possible, otherwise start a new session.
-s shell      Shell to execute rather than $SHELL.
-S sockname   Name this session .sockname instead of ...
-t title      Set title. (window's name).
-T term       Use term as $TERM for windows, rather than "screen".
-U            Tell screen to use UTF-8 encoding.
-v            Print "Screen version 4.02.01 (GNU) 28-Apr-14".
-wipe [match] Do nothing, just clean up SockDir [on possible matches].
-x            Attach to a not detached screen. (Multi display mode).
-X            Execute  as a screen command in the specified session.

Liste des signaux :
1
2
3
4
5
6
7
8
9
10
11
12
13
14
15
16
17
18
19
20
21
22
23
24
25
26
27
28
29
30
31
32
33
34
35
36
37
38
39
40
41
42
43
44
45
46
47
48
49
50
51


          Screen key bindings, page 1 of 2.

          Command key:  ^A   Literal ^A:  a

break       ^B b              other       ^A
clear       C                 pow_break   B
colon       :                 pow_detach  D
copy        ^[ [              prev        ^H ^P p ^?
detach      ^D d              quit        
digraph     ^V                readbuf     <
displays                     redisplay   ^L l
dumptermcap .                 remove      X
fit         F                 removebuf   =
flow        ^F f              reset       Z
focus       ^I                screen      ^C c
hardcopy    h                 select      '
help        ?                 silence     _
history     { }               split       S
info        i                 suspend     ^Z z
kill        K k               time        ^T t
lastmsg     ^M m              title       A
license     ,                 vbell       ^G
lockscreen  ^X x              version     v
log         H                 width       W
login       L                 windows     ^W w
meta        a                 wrap        ^R r
monitor     M                 writebuf    >
next        ^@ ^N sp n        xoff        ^S s
number      N                 xon         ^Q q
only        Q

          Screen key bindings, page 2 of 2.

 ^]   paste .
 "    windowlist -b
 -    select -
 0    select 0
 1    select 1
 2    select 2
 3    select 3
 4    select 4
 5    select 5
 6    select 6
 7    select 7
 8    select 8
 9    select 9
 I    login on
 O    login off
 ]    paste .
 |    split -v
 :kB: focus prev